One popular way of collecting the American Platinum Eagle coin series is to acquire bullion or collector coins which are graded and encapsulated by a third party coin grading service. The two leading services are the Professional Coin Grading Service (PCGS) and the Numismatic Guaranty Corporation (NGC).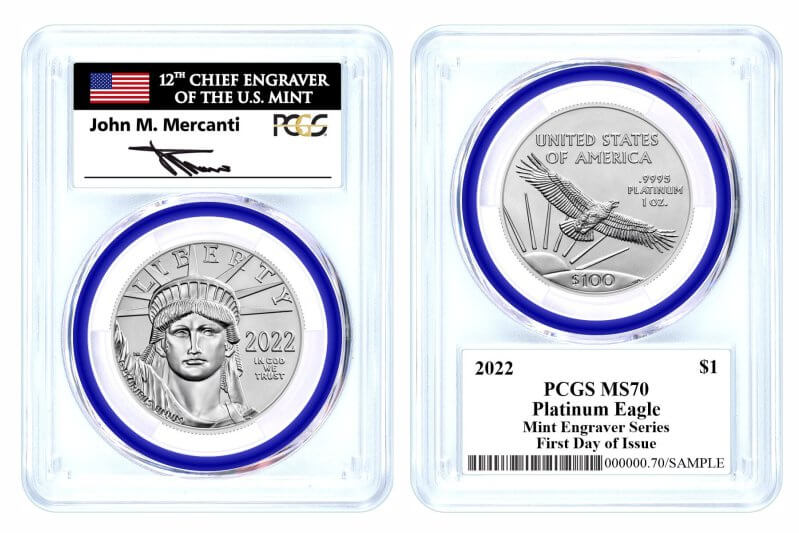 Both grading services will grade and encapsulate both the collectible versions of the coins, as well as the bullion versions of the coins. Because the coins are never intended to be circulated, nearly all examples will grade in high mint state or Proof grades. This narrows the focus of most collectors to the highest graded examples.
Grades
The highest grades awarded by PCGS are PCGS MS70 for uncirculated or bullion coins or PCGS PR70DCAM for Proof coins. The highest grades awarded by NGC are NGC MS 70 for uncirculated or bullion coins or NGC PF 70 Ultra Cameo for Proof coins.
Submission
Collectors can send coins directly to PCGS or NGC for grading if they are the member of each services' available program for collectors. Coins can alternately be submitted for grading by PCGS or NGC authorized dealers. Finally, collectors can simply acquire coins already graded and encapsulated by the service from dealers or other collectors.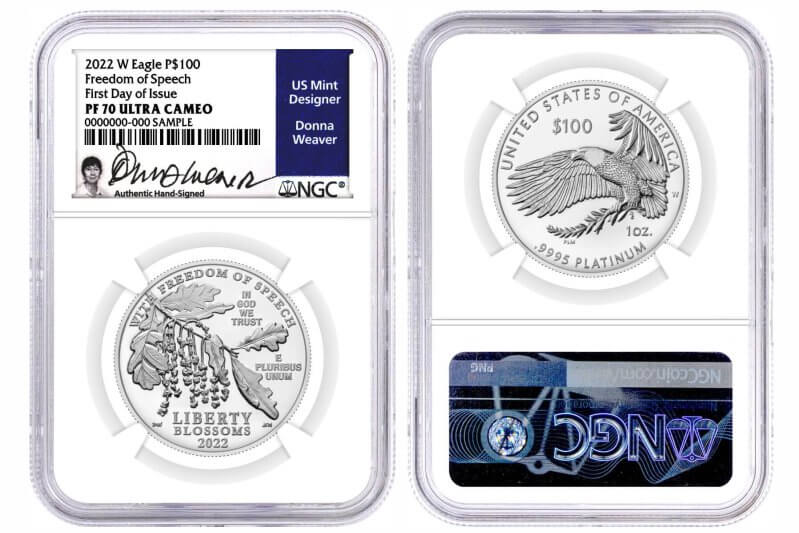 Registry Sets
There is sometimes intense competition for acquiring the highest graded coins for Registry Sets. Collectors can seek to build a set of highly graded coins for a particular year. More ambitious collectors may seek to assemble a complete set for a particular denomination across all years of the series. The most expansive collection would include bullion and collector versions across all denomination and all years of the series.

< Burnished Platinum Eagle | Proof Platinum Eagles >